This product can adjust the brightness of the remote control, can set the delay shutdown, with memory cut function, no need to setting so often.
This product is suitable for all kinds of high voltage LED single color strip and rainbow tube.
Fit for 8mm * 17mm SMD2835 110V / 220V LED Neon Rope Light !!!
Instruction:
1. Put the strip plug insert the controller output socket, controller and strip of positive and negative very counterpart, pay attention to check the strip pin position wehther ther is a short-circuit, if there is a short circuit phenomenon please handle again, otherwise it will damage the controller and strip.
2. Power plug power on, operate the remote control can be carried out in accordance with the needs of the controller to work.
3. When installing the controller, the remote control receiver the obstruction, so as to avoid the malfunction of the remote control.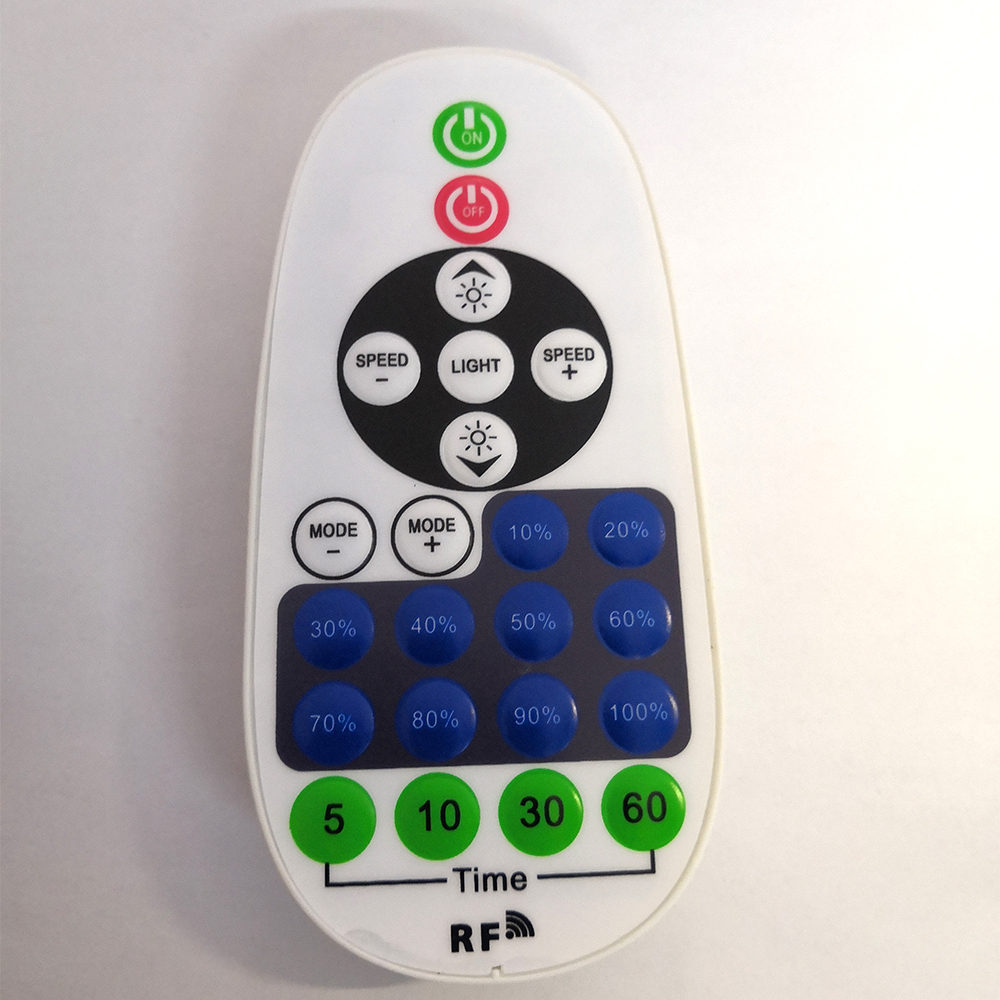 1. ON/OFF: power on / off
2. SPEED-/SPEED+: dynamic speed adjustment
3. LIGHT: Maximum brightness.
4. ☀ ⏫ / ☀⏬ : brightness adjustment.
5. MODE-/MODE+: 8 dynamic modes selection
6. 10%-100%: brightness ratio selection
7. Times 5-60 delay shutdown time selection.