Description:
The take up system allows you to wind up printed material automatically and manage production with maximum efficiency.
The unit fits most Roland/Mimaki/Mutoh/Epson print and print & cut devices and is easy to install, set up and use.
The system includes a convenient front-mounted take-up roller and an advanced take-up unit for optimum media feeding and tracking.
The take up unit also reduces media waste and maximizes quality of output by automatically tensioning the vinyl, keeping it tightly wound on the reel to help avoid nicks, creases and scratches in the media.
All roll-to-roll materials are automatically wound onto the unit to help you maintain a clean and safe workspace while providing an easy storage.
Fixed directly to the device with U connecting slab to printer stand, not relaying on whole position of the machine.
Among plenty of kinds of media take up systems,what is the special advantage on this one?
Special Advantage:
Speed is adjustable
Bearing weight is between 100KG and 200KG,much powerful! Others are 40kg at most.
Extend lifespan of motors-- stepper motor, 20000+ hours service life,others are half life.
With Media Flange Guide and adapter replacement, easier for operation.,other are not coming with flange guide.
Fixed directly without drilling holes in the machine
More widely applicable range, Aqueous & Eco solvent printing materials, particularly is useful for long print runs and large graphics such as banners, signs and vehicle wraps.
Simple installation and easy operation.
Apply to aqueous printing
Model
SUDP-020
Working Width
2000mm
Voltage
AC 110V / 220V
Motor Warranty
Three Years
Maximum Diameter Of Hosting Media
Ø220mm
Bearing Weight
100kg-200kg
Packing Size
2000x60x60mm
300x300x300mm
Gross Weight
12kg
Characteristics:
• Automatic rewinding, unattended production
• Operating principle: Stepper Motor drive.
• Adjustable Torque: It can be adjusted according to the different materials.
• Automated take-up system
• Automatic rolling damped slipping take-up.
• Double-pipe structure, adjustable torque
• Specialized universal linking slab, apply to any printers.
Universal model with wide application range
Roland SP-540 / SP-540V / SP-540I / VP-540 / VS-540
Roland FJ-540 / CJ-540 / SC-540 / FJ-500 / FJ-600 / RS-540 / SC-500 / SC-545EX / SJ-545EX /
Roland RA-640 / RE-640 / RS-640 / SC-500 /SJ-645EX /VS-640 / XR-640
Roland FJ-740 / SJ-740 / FH-740
Mimaki JV400-130LX / JV400-130SUV
Mimaki JV2 / jv22 / TX2-1600 / jv3 / jv4 / JV400-160LX /JV400-160SUV /TS3-1600
Epson Stylus Pro 7600 / Stylus Pro 7800 / Stylus Pro 7700 / Stylus Pro 7900/ SureColor SC-T3000
Epson SureColor SC-S30600 / SureColor SC-S70600 (8C) / SureColor SC-S50600 (4C) / SureColor SC-S70600 (10C) / SureColor SC- S50600 (5C)
Mutoh ValueJet 1604 / Valuejet 1614 / Valuejet 1608 / Valuejet 1618 / Valuejet 1624 / Valuejet 1638 / Valuejet 1638W
Seiko Colorpainter 64S / Colorpainter V-64S / Colorpainter W-64S HP Designjet 9000
Galaxy UD-181LA/UD-181LC/UD-181LC/UD-181LC/UD-1812LA/UD-1812LC
Thunder Jet V1801S/V1802S/A1801/A1802S
ALLWIN E180/E180S

If your printer is other 54 64 74 inch wide format printers, please contact us before placing the order.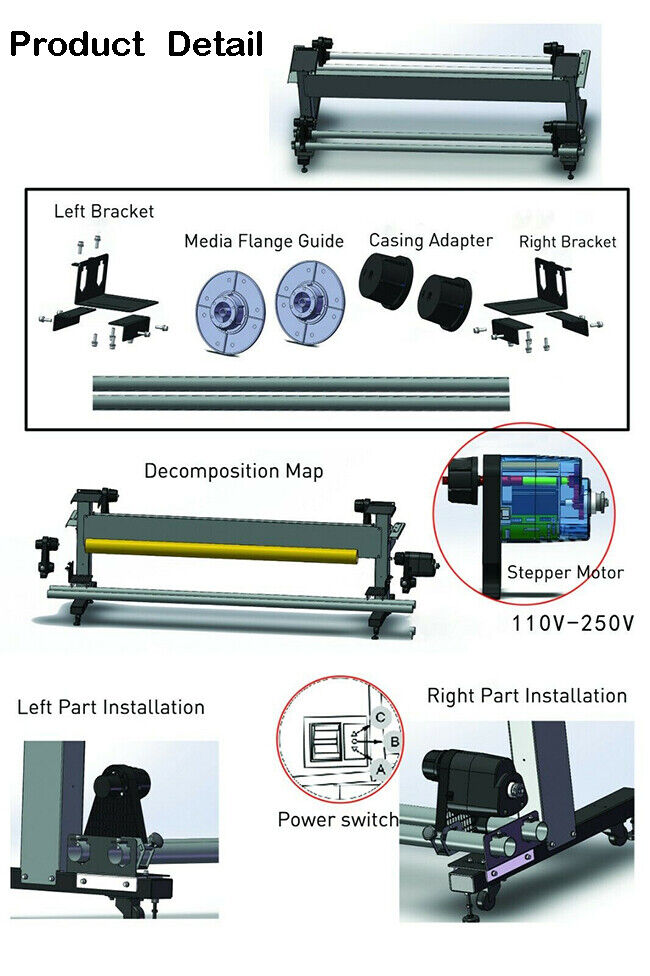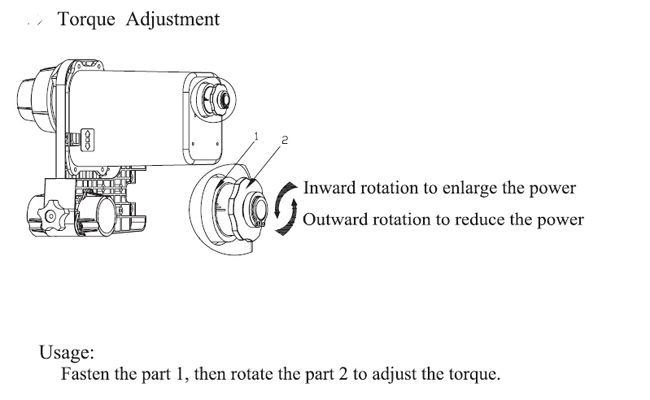 Application: