Luxury 16x20" Semi-Auto Open T-shirt Pillowcase Heat Press Machine Smart LCD Design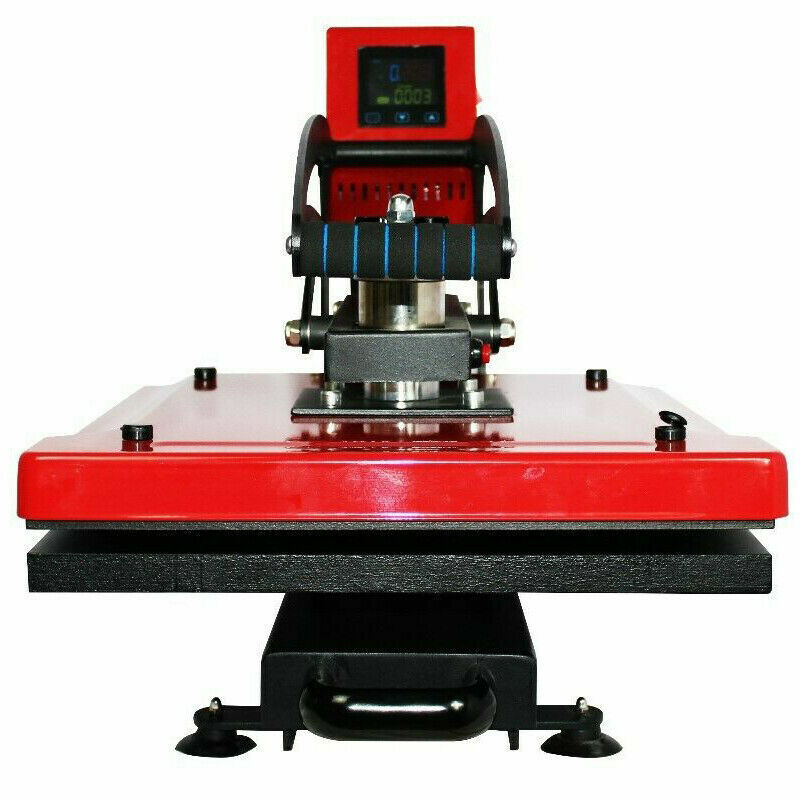 Door to Door Service !
No customs Troubles !
2 years warranty!
Lifetime long technical support !
Free parts replacements !
Description:
The press is equipped with a manual override, a digital display, and a sound signalatthe end of work.
Ourcompany makes easy and quick adjustment of pressure as a function of the print at any time.
Designedfor printingtextiles and other materials may be used on food, t-shirts, mouse pads, puzzles, ceramic tiles, and other flat surfacesitems byusing the flex, flocking, transfer printing paper, sublimationetc
Feature:
Design of Double Cover Plate
For T-shirt, Pillowcase, Puzzle, Mouse Pad, Metal Board, Fridge Magnet, Coaster, Slipper, Bag, Cushion, etc.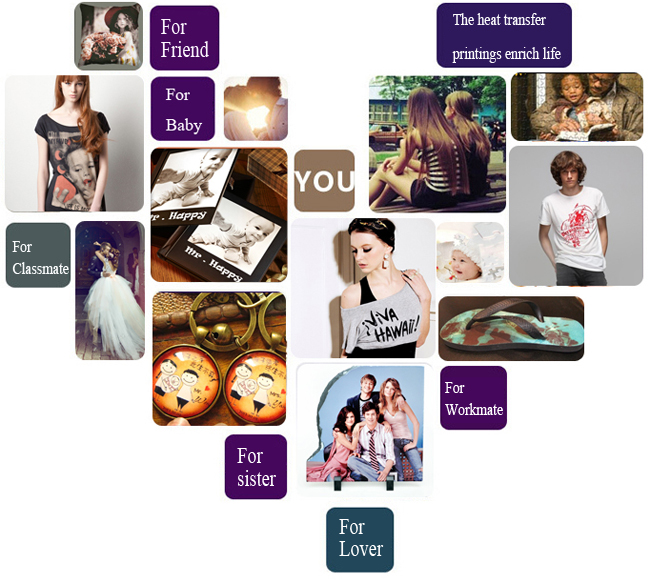 Warm Tips:
The color of auto open T shirt heat press machine will be shipped at random, Thanks for your highly appreciated. Please inform us before place an order if you want a special color but need larger order.



• Magnetic auto open and assist lock down feature.

• Digital time and temperature controller.

• 16 x 20 inch Teflon coated upper heat platen.

• Over-center pressure adjustment.

• Clam shell design.

• CE approved.



• Opens automatically, it can relieve operator fatigue.

• High precision, it is great for both beginners and professional heat printers.

• Makes it easier for fixing garment printing.

• Easy for operate and greatly saving labor.

• This heat press is a great space saver in any shop.

• With high quality.
How to operate ?
1
.SET PRESSUREN
1.1.Adjustpressure at the top of the tray in a clockwise direction to increasepressure and in the opposite direction to decreasebyturning the knob.
2.SET TEMPERATURE &TIME
(Blue means temperature, white means time)
2.1.Presson theon / off switch located on the side of theheat press to be energized.
2.2.Pressonce on the "SET", screen show"SP" on the display.Press "▼"or "▲"to the desiredtemperature.
2.2.Pressonceagainon "SET", screen show"St" on the display.Press "▼"or "▲"to the desiredtime.
2.3.Press "SET"for a few secondsafter finish all setting to come out setting mode.
"COUNTER"means how many times you have pressed
If you want to clean this number to zero,press "RESSET""▼"for a few seconds
2.4.Put objects when the machine has reached the desired temperature, close heating plates, waiting time.
2.5.When times up, machine willopen automatic, take out printing items.
Specification Form

Model

HPE-4050FD

Voltage

110V/220V

Power

1600W

Working Size

16.0"×20.0" (40×50cm)

Temperature Range

0℃-300℃

Time Range

0-999sec

Packing Size

30.31"x23.23"x24.8"(770x590x630mm)

Gross Weight

55kg
Heat Platen Test:
Every copper sheathed heating rod is tested before it is cast in an aluminum alloy or Mica Sheet. These heating rods are comparable to their counterparts in industrial ovens that heat up quickly, work efficiently and last long.

Finished Machine Test:
1) Turn on the machine, let it heating up to 200 degree Celsius.
2) Keep the temperature stay at 200 degree Celsius for at least half an hour.





For T-shirt, Pillowcase, Puzzle, Mouse Pad, Metal Board, Fridge Magnet, Coaster, Slipper, Bag, Cushion, etc.