14" Precision Rotary Paper Trimmer Sharp For Photo Paper Film Cutting Machine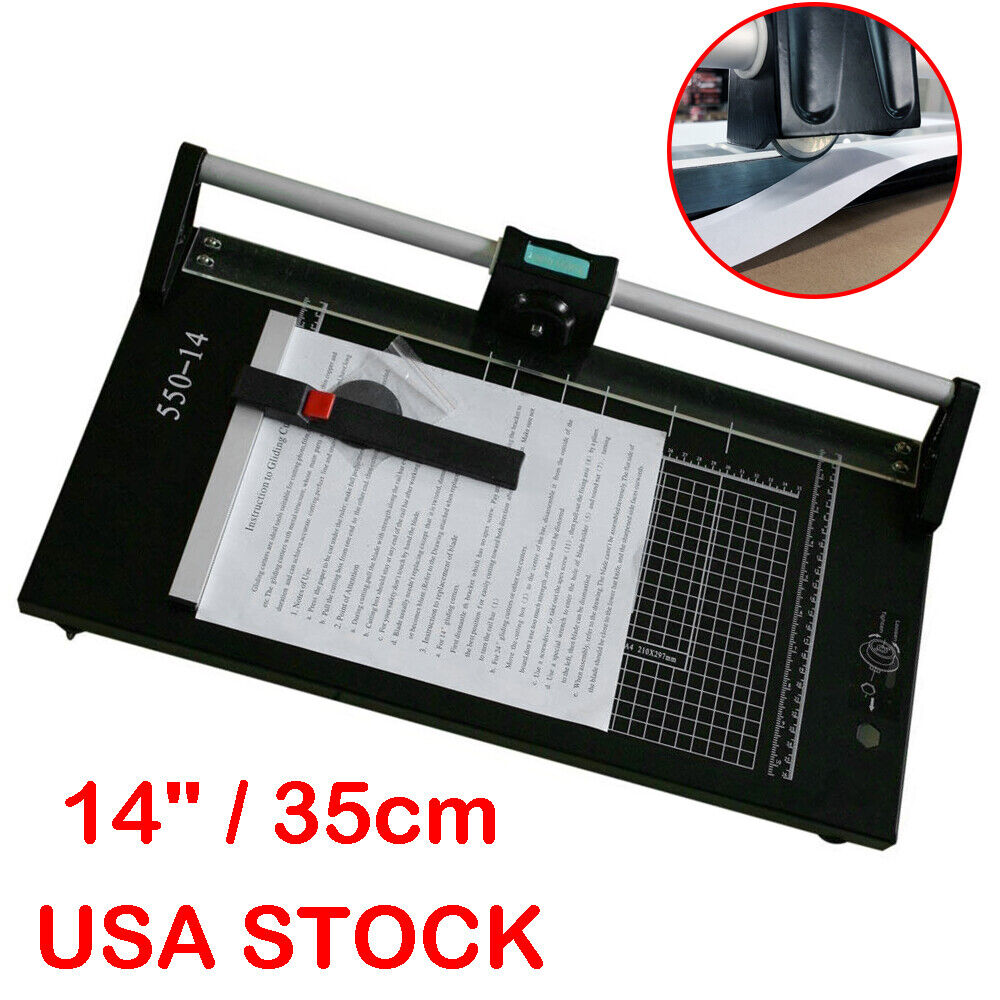 Description:

This rotary Paper Cutter trimmer is all designed with automatically paper-fixing function. The automatically rotary blade makes the cutter sharp and durable. The scale indicating both centimeter and inch makes it more accurate, more convenient, more efficient and more applicable, avoiding the move of paper fixed. There are no rough edges on finished products, which is superior to other normal products with this regards.
It is designed with self sharpening and Bi-directional cutting blade, so that the blade can be automatically sharpened, and it's durable. The rotary paper cutter with pre-printed grids signed in centimeter and inch sizes is more accurate, convenient, fast, safe and practical. And the rotary paper cutter is a very good choice for office and home function.
Features:
• The blade is made of finest steel.
• Self-sharpening blade cuts in either direction.
• Grids in both inches & centimeters.
• Come with rubber feet for desktop use.
• 1 extra spare carbide rotary blade.
Advantage:
• High efficient, the blade is sharp and cut paper well.
• Long lifespan, the blade can be used for longer time.
• Accurate cutting with dual-mode scale, brings good cutting effect without rough edge.
• The paper cutter is steady on the table for cutting, and it's very convenient to use.
Max. Cutting Length: 14" (355mm)
This rotary Paper Cutter is used to cut paper within the thickness of 1mm. Its size is 14 inch and working table is 500*280mm(20*11in).

Operation Steps :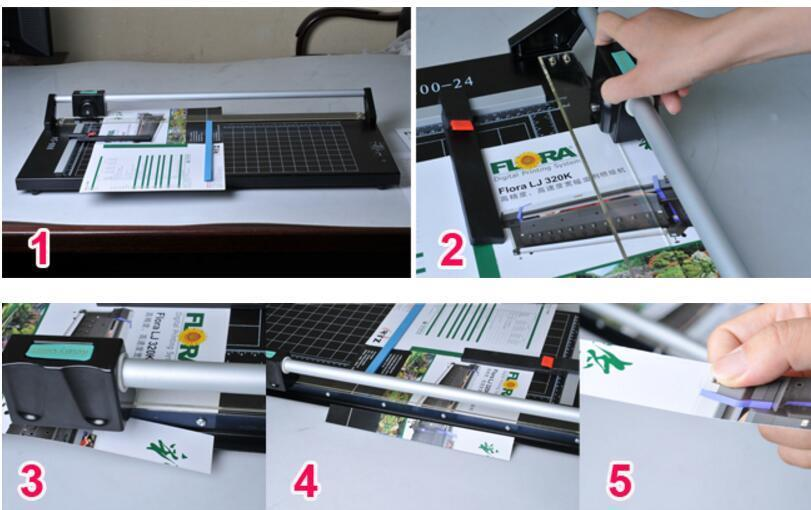 This rotary paper cutter trimmer is used for cutting photo paper, graphic photo film, canvas, laminating film, etc.
The Paper trimmer is widely applying to Photo Studio photo sticker store, office and so on.