The HG 530-A Car Wrapping Kit from Weldy includes the powerful Weldy HG 530-A heat gun with Eco-Mode, infinitely variable digital temperature and air flow control, 5 m (16.4 ft) long cord, a heat protection and a pair of air inlet covers. With this professional car wrapping kit, users are perfectly equipped for countless car wrapping applications. For professional vehicle wrapping applications.

Whether full or partial wrapping, car wrappers have the right tools in one practical kit. The ergonomically shaped HG 530-A heat gun weighs only 750 g and makes it easy to work on projects for extended periods of time. In the HG 530-A car wrapping kit, the HG 530-A heat gun is equipped with a 5 m long cable and offers users even more freedom when working. An advantage that pays off when wrapping different vehicles. In addition, both temperature and air volume can be precisely set via its digital display. Another useful feature of this handy heat gun is its ability to set, save and recall up to five different temperature and air volume settings for specific projects and material. When users take a break from their work, Eco-Mode activates and reduces the air flow, while maintaining the set temperature. This means that the HG 530-A is quiet during breaks and saves energy and costs. When the heat gun is picked back up, the air flow immediately increases to the setpoint. Eco-Mode can be set according to the user's needs, either time-controlled or according to the positioning of the hot air blower (90° angle downwards). Setting Eco-Mode according to specific angle positioning is recommended when using the leather holster to hold the heat gun. To prevent users from injuring themselves or damaging sensitive wrap materials due to the hot heating tube, the heat protection is included in the set. The practical, protective basket is simply placed on the heating tube of the Weldy heat gun and ensures increased safety. The two air intake covers are also easy to clip on. They ensure that the air continues to be sucked in unhindered when, for example, car wrappers briefly tuck the heat gun under their arm or between their legs while working. In this context, Weldy's leather holster has proven to be a helpful accessory. Simply attached to the belt, the holster is used to hold the heat gun when taking breaks. As soon as the HG 530-A is placed in the holster, it switches to Eco-Mode (if it's activated and set to positioning). This means that the heat gun always remains within reach when working and is immediately ready for use when it is pulled out of the holster. The HG 530-A car wrapping kit is also ideal for repairing bumpers, plastic covers and spoilers, for working on leather interior in cars and for removing wraps. Even shrinking cables and loosening of screws are within the range of applications of the versatile Weldy car wrapping kit.
Specification:

| | |
| --- | --- |
| VOLTAGE | 230 V |
| FREQUENCY | 50/60 Hz |
| POWER | 2300W |
| TEMPERATURE | 80 - 650 °C / 176.0 - 1202.0 °F |
| TEMPERATURE SETTING STEPLESS | Yes |
| AIRFLOW (20°C) | 200 - 550 l/min / 7.06 - 19.42 cfm |
| STEPLESS AIR VOLUME ADJUSTMENT | Yes |
| ECO-MODE | Yes |
| DISPLAY | Yes |
| OUTDOOR USE | No |
| NOZZLE CONNECTION Ø | 35.5 mm / 1.4 in |
| DIAMETER | 250 x 80 x 230 mm / 9.84 x 3.14 x 9.05 in |
| HANDLE DIAMETER | 45 mm / 1.77 in |
| WEIGHT | 0.75 kg / 1.65 lb |
| POWER CABLE LENGTH | 5.0 m / 16.4 ft |
| NOISE EMISSION LEVEL | 67 dB (A) |
| APPROVALS | CE |
| PROTECTION CLASS | II |
Warm Tips:

The wedge welder is 230V (single phase). When it is used in 110V countries, you

need to prepare one generator or power transformer to match the power

source. Otherwise it may not be suitable for you. Please ensure that you have

noticed this problem before you place order.


Highlights:
Intelligent Eco-Mode saves energy and money

Heat protection for increased safety

Air inlet covers ensure air supply

Increased flexibility when working thanks to its 5 m (16.4 ft) cable

Individual parameter control and recall ability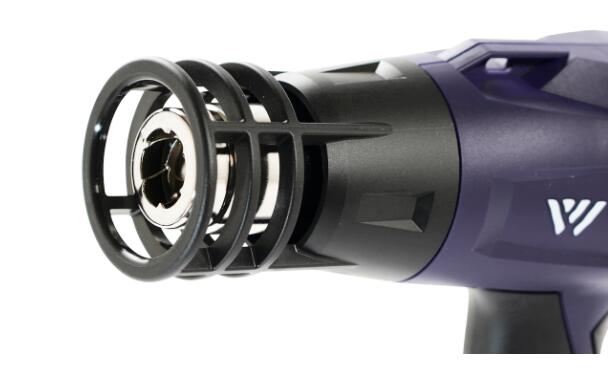 PROTECTED
Increased safety thanks to the heating protection
Easily attached onto the HG 530-A heating tube, the heat protection prevents users and material from getting burned.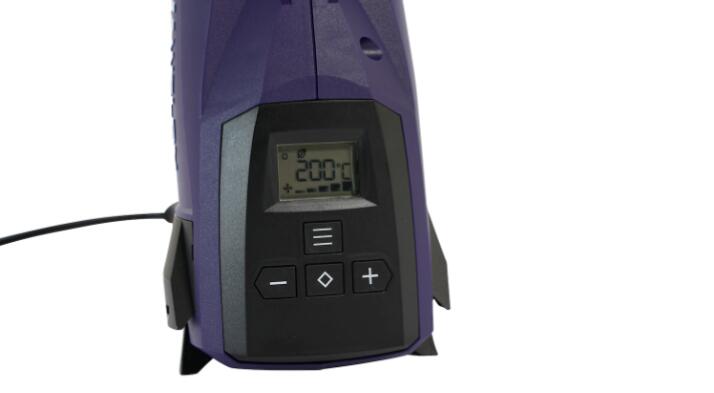 ECONOMICAL
Save energy and money thanks to Eco-Mode
The Weldy HG 530-A heat gun is equipped with Eco-Mode, which automatically turns on if the tool is idle for a set period of time. This helps protect the environment, as well as saving energy and money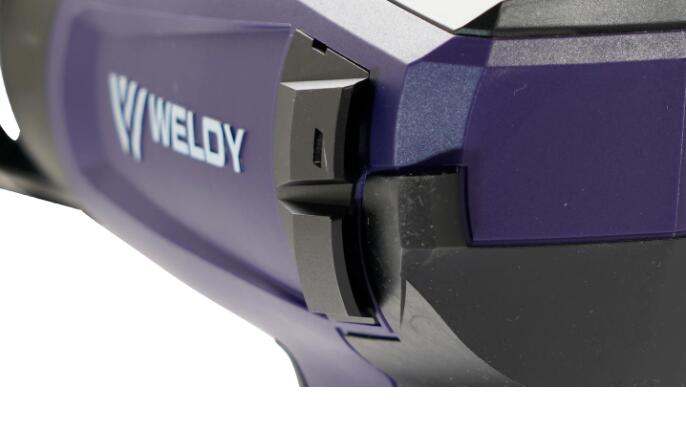 PRACTICAL
Air inlet covers ensure adequate air supply
Two air intake covers are included in the HG 530-A car wrapping kit. If the heat gun is placed under the arm or between the legs while working, they ensure adequate air supply.