Specification:

Model: 1650H6
Max Laminate Width: 1630mm / 64"
Max Laminate Thickness: 30mm
Laminate Speed: 0-30m/min
Lifting Way: Pneumatic
Working Way: Auto
Rated Input Power: 0.8-1.0kw/h
Continuous Power: 1850W
Temperature Range: 0-60℃
Rated Input Voltage: 110V
Packing Size: 219*76*79cm
NW/GW: 205kg / 225kg


Advantages and Features:
1. Reduce the cost, improve quality: Good color reductibility; High transparency; No air bubbles.
2. High efficiency coated film, high yield: Coated the whole volume 50m, don't walk inclined, can realize single or unmanned operation; 220 square/hour, Thin back glue not wrinkle, brunet picture of the prison coated film.
3. Can be used for low heating cold lamination: 50 degrees cold framed can completely avoid bubble, snow point phenomenon automatioc open under paper function, can realize single or unmannned 400 square/hour.


Detail: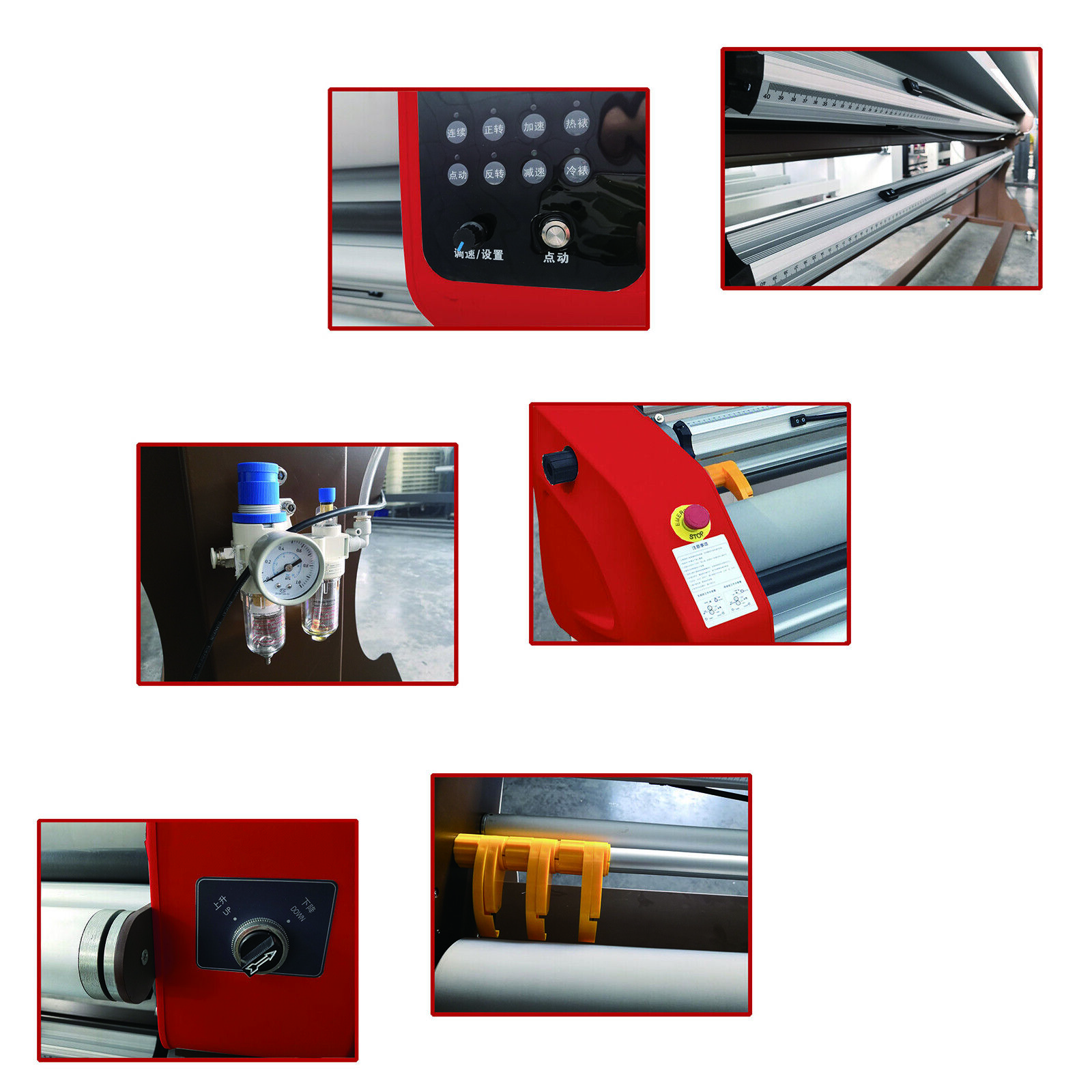 Where does the laminator ship from?

The laminator will ship out from our CA shipping center.

How soon can you ship out the laminator?

We usually ship out the laminator in next business day.

How long does it take to receive the laminator?

It usually takes about 1-7 business depends your location. (For lower 48 states only)

Most of locations in California, will receive the machine in 1 or 2 business days. 

Most of locations in Florida, will receive the machine in 5 or 6 business days.

Can I track the shipping status online?

Yes, we will forward you the tracking information once shipped.

Do you ship to residential address'?

Do you ship to PR, AK, and HI?

Please email us for a more detailed quotation.