Concise!

High Efficiency!

Intelligent!Delicate!Compact!Environmental Friendly!

Safety!
And we have Exquisite gift especially for you!



• 3d vacuum press is based on the newest sublimation technology.
• It's made of special aluminum and iron material that is high flame-retardant and thermal-insulated.
• It uses hot rollers with vacuum sucking moulding to transfer items of three-dimensional surface one time with perfect imprint effect.
• It is designed with asperities dots on the surface of working table to enlarge the heating area, and the more dots, the more wonderful transferring image it transfers.
Multi-function, flat items and curved items are both ok, such as mugs, plates, metal sheets, ceramic tiles, cell phone protection cover, etc.

•High efficient, it can imprint 12 mugs at one time.•Safety, dual temperature control on software and hardware separately and it'll power off within 15 minutes without any operation.
•High intelligent, you can only close the cover and no need to press any button when working.

Including:

• One set of 3D vacuum heat transfer machine.
• One piece vacuum film
• Two pieces 11OZ mug clamper
• One piece 15OZ mug clamper
• One gift package of transferring(for free)

Model

HTS-3042

Voltage

110V(voltage changes according to the shipping country)

Power

2800W

Transferring Area

300X420X110mm
(11.8"X16.5"X4.3")

Inspiratory Time

18S

Vacuum Pressure

negative 0.1KPA

Temperature Range

0-250 degree Celsius

Time Range

0-999S

Dimension

470X590X290mm (18.5"X23.2"X11.4")

Packing Size

720X640X420mm (28.3"X25.2"X16.5")

Gross Weight

38kg
Parameter settings for Different Sublimation Blanks
Items

Quantity

Temperature

Time

MUGS

1pc

200 degree Celsius

360S

12pcs

200 degree Celsius

480S

Phone Case

4pcs

190 degree Celsius

360S

Round Plates

1pc

200 degree Celsius

300S

2pcs

200 degree Celsius

360S

Photo Slate

1pc

200 degree Celsius

360S

2pcs

200 degree Celsius

420S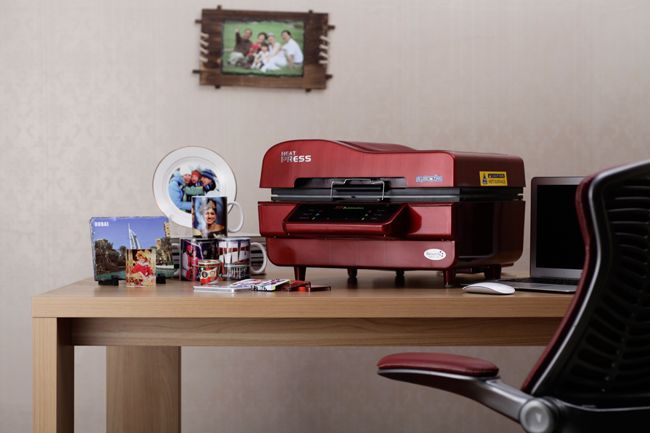 Color Selection:Two color provided Red, Black.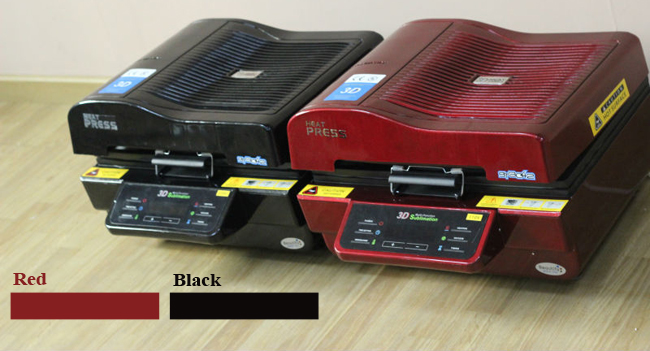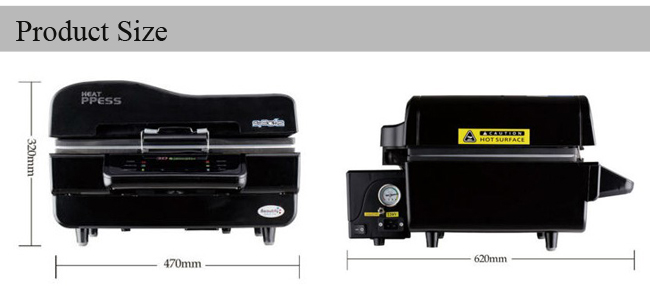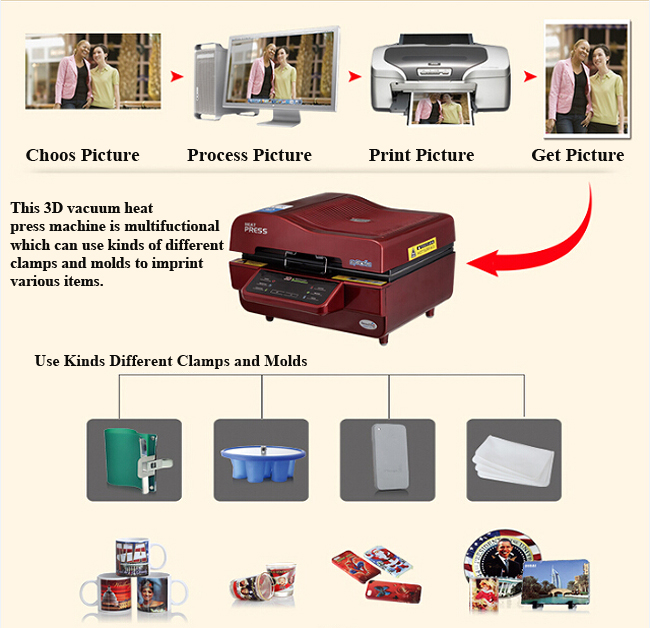 Feature 1: Concise

The whole 3D vacuum heat press machine with compact and practical inner structure adopts special material
which is adiabatic and uninflammable. And the the outer appearance is fashion and concise.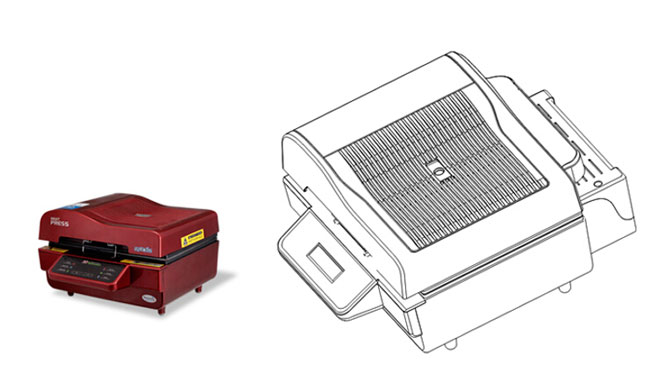 Feature 2: High Efficiency

A big oven space, nonparallel working efficiency of printing 12 mugs at one time,
equaling 12 mug heat press machines.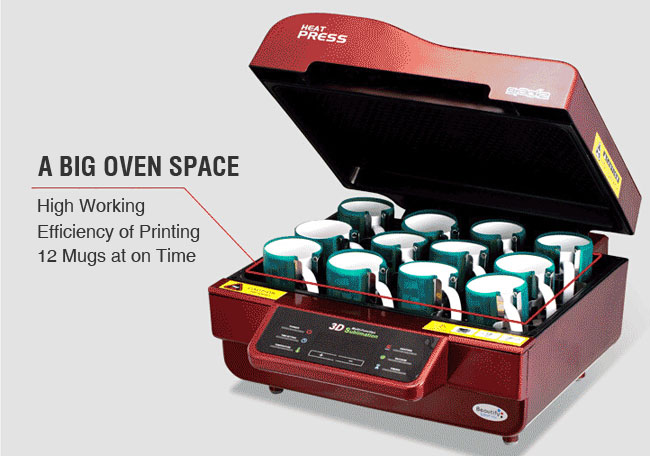 Feature3: Intelligent

Use friendly desktop design, simple fresh-hand lead in and control just with temperature and time setting.
No extra manipulation needs for the whole printing process but only putin and take-out.
When the cover is closed, the machine will automatically extract air, countdown and heat.
When the printing is finished, the machine will automatically suck air.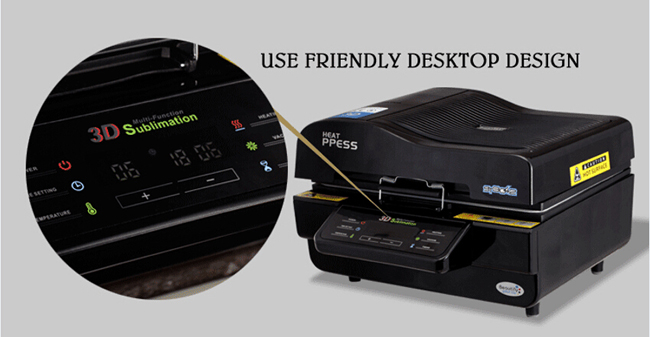 Feature4: Delicate

Heating area is enlarged with the bump dots design; and temperature of each point in the oven is even with the aluminum alloy heating and the far infrared radiation coat. Printing comes out in a more clear and vivid way.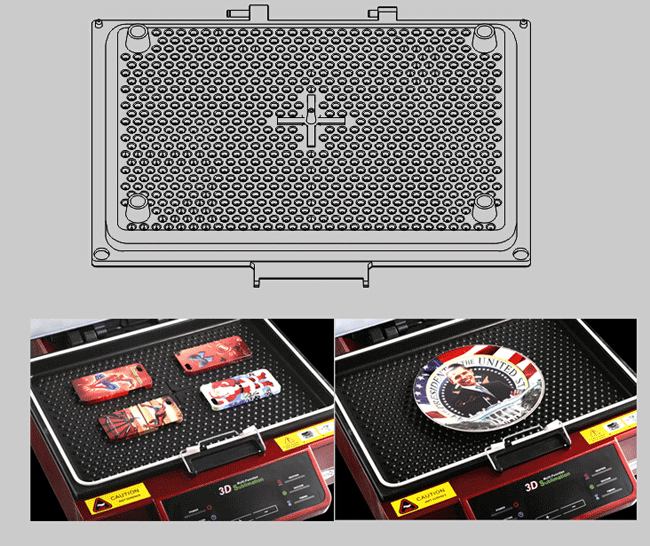 Feature5: Compact

108 degree upward clamshell design that is compact and simple to operate and also saving space.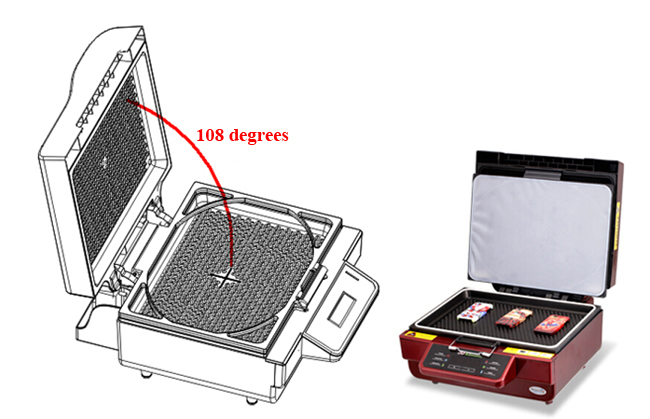 Feature6: Environmental Friendly

Highly activated carbon air filter is equipped in the sublimation 3 d press machine, effectively filtering the poisonous smell produced during printing and protecting users' safety.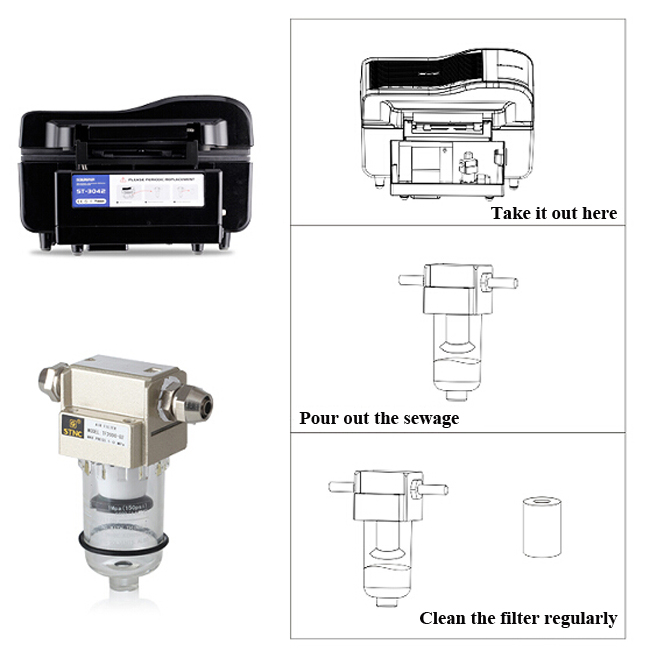 Feature7: Safety

Double-circuit design guarantees temperature control. When malfunction occurs in one circuit, the other temperature controlling circuit activates automatically. The machine will automatically shut down after 15 minutes' idle running, making it safe and reliable. This sublimation vacuum transfer machine has applied for CE/UL certificate.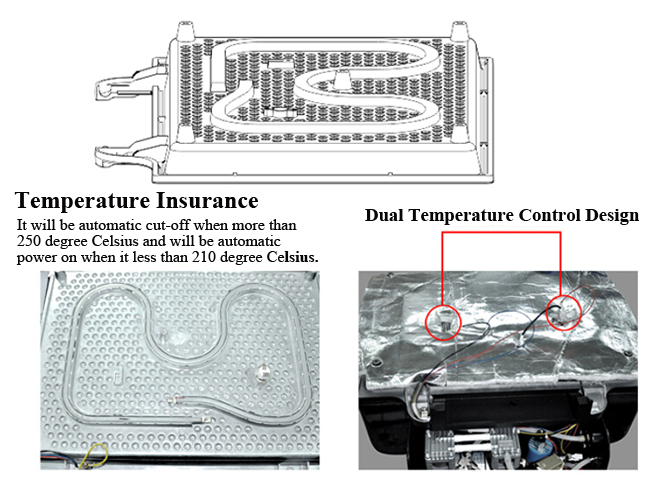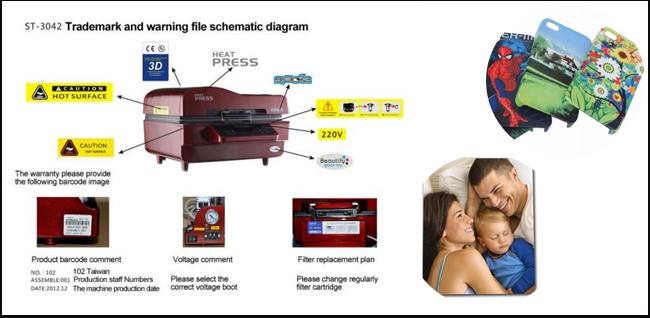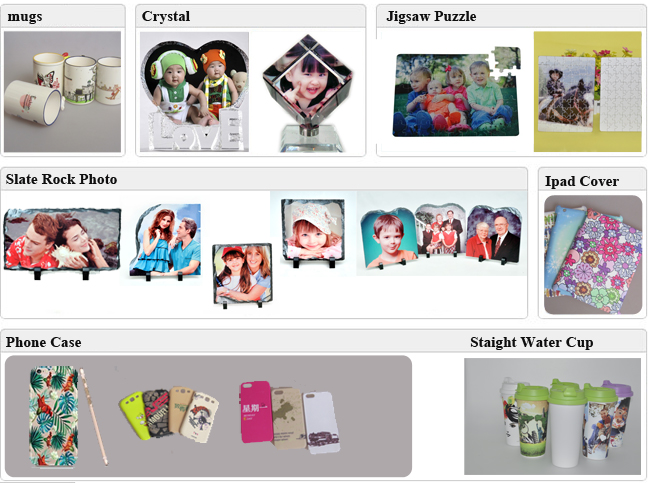 The 3D vacuum heat transfer machine is multifunctional for both flat items and curved items, such as T-shirt, pillowcase, tile, mouse pad, glass, crystal, plate, mug, iPhone cover, iPad cover, etc.

Finished Machine Test:

1) Turn on the machine, let it heating up to 200 degree Celsius.
2) Keep the temperature stay at 200 degree Celsius for at least half an hour.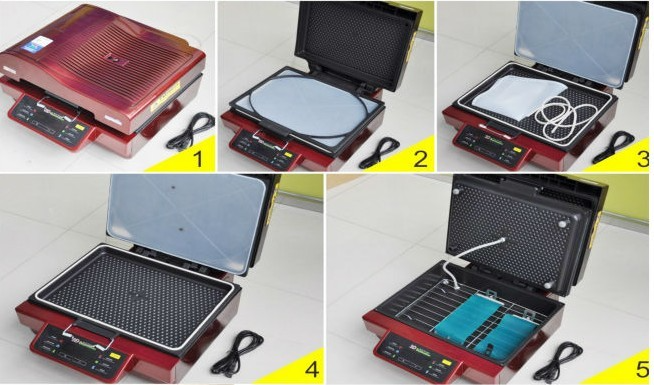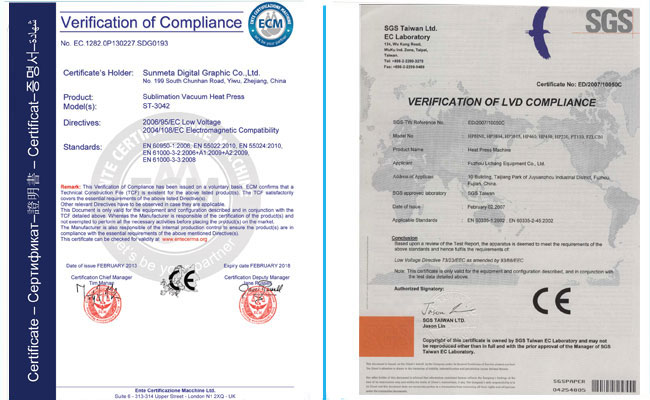 | | | |
| --- | --- | --- |
| | 3D Vacuum Heat Press Machine | |
| | | |
| | | |
| | | |
| | | |
| | | |
| | | |
| | | |
| | | |
Warranty:
We provide support service for all customers to help them achieve successful business of heat transfer products.
• Comprehensive guarantee for one year except the wearing parts
• 24-hour technical support by email or calling
• User-friendly English manual for machine using and maintaining
About Spare Parts
If the parts were broken during the guarantee period, we will provide a new part for free. We will send clients new parts once after they return the broken one. And customer can buy a new one from our company if the guarantee period is expired.